SLIDES FOR SOME RECENT (AND SOME NOT SO RECENT) TALKS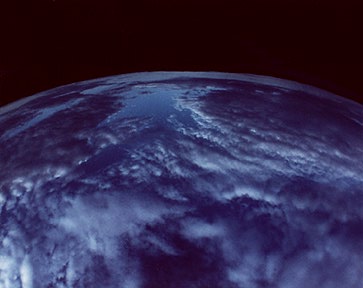 This page gives a collection of slides for some recent (and some not so recent) invited talks and conference presentations I've given. These slides have designed to complement one of my papers and my verbal presentation itself, so they are not really stand-alone.
SIGNES TEAM PRESENTATIONS 2010/2011
The presentations at the SIGNES team group are slightly more detailed and didactic (at least I hope!) than workshop presentations.
Moot, R. (2011), `Verbs and Times'. A short introduction to aspect, based on Vendler's (1957) classic article, but with reference to a number of influential later articles (Slides).
Moot, R. (2011), `Logic and Topology'. A short introduction to logic and topology, notable the logic S4u, in link with modeling and reasoning related to the Itipy project (Slides).
Moot, R. (2010), `French Grammar Extraction'. A two-part presentation describing my work on extracting the type-logical French treebank (Slides of Part I, Slides of Part II).
AIX-EN-PROVENCE 2011
A talk I gave when invitited at the Laboratiore Parole et Langage at Aix-en-Provence, at 19 January 2011. I talk about my grammar extraction and my implementation of presuppositions in the style of Bos e.a. (2004) and Kamp (2001), (my Slides).
CAULD 2010, NANCY
A talk (and demo) I gave when invited for the final CauLD workshop, 13-14 Decembre in Nancy (Slides), talking about POS-tagging, supertagging and wide-coverage semantics for French.
TALN 2010, MONTREAL
These slides are from my "booster" and demo presentation at the TALN 2010 conference from 19 to 23 July in Montreal, Canada. They describe the extraction and evaluation of a type-logical treebank for French, as well as its use for wide-coverage semantics (Extraction Slides, Demo Slides).

Some older slides and talks
BARCELONA 2005
These slides are of an invited talk given 18 November 2005 in Barcelona. It presents my work on corpus extraction and wide-coverage analysis with type-logical grammars, combining Grail with my set of corpus tools.

Note however, that thanks to a more refined corpus extraction and more sophisticated tools I've developed, the supertagging performance has increased considerably since that talk.

Moot, R. (2005), `Wide-Coverage Parsing With Type-Logical Grammars' (Slides)
DUBLIN 2007
This presentation gives an overview of the different filtering strategies used by Grail and an evaluation of these strategies with a set of randomly generated sequents.

Moot, R. (2007), `Filtering Axiom Links' (Slides).
UTRECHT 2007
These slides are of a talk given on 7 July 2007 in Utrecht at a workshop organized in honour of Matteo Capelletti's PhD defense later that day. It gives an overview the ideas of my tech report `Proof Nets for Display Logic' and is the first time I linked the Lambek-Grishin calculus with tree adjoining grammars.

Moot, R. (2007), `Proof Nets for Display Logic' (Slides, Tech Report).
PAUILLAC 2007
This is a presentation on the occasion of Alain Lecomte's 60th birthday, which we celebrated 2 and 3 November 2007 in Pauillac. It links proof nets for the multimodal Lambek calculus to Ed Stabler's interpretation of Chomsky's minimalist grammar. It is an attempt to reconcile the work of Vermaat and the work of Amblard, Lecomte and Retoré who offer different ways of embedding minimalist grammars into categorial grammars.

Moot, R. (2007), `Proof Nets and Minimalism' (Slides)
PRÉLUDE 2008
These slides explain proof nets for the Lambek-Grishin calculus to the participant of the ANR Blanc `Prélude' meeting on 16 January 2008 in Paris. The resemble my Utrecht 2007 presentation above, but are more intended for a linear logic audience, focussing more on the LG proof nets and giving more examples of the linguistic applications.

Moot, R. (2008), `Proof Nets for LG' (Slides).
MÉTHODES FORMELLES 2008
These slides are for a talk I gave 13 May 2008 for my research team `Méthodes Formelles' a Bordeaux. It is similar to the TAG+ presentation below, but has less detail about tree adjoining grammars and more technical details about the hyperedge replacement grammar for type-logical proof nets.

Moot, R. (2008), `Type-Logical and Hyperedge Replacement Grammars' (Slides).
TAG+ 2008 TÜBINGEN
I presented my work relating type-logical grammars to tree adjoining grammars and hyperedge replacement grammars here on 7 June 2008. It is less technical than my Bordeaux presentation above and it sketches the normal form proof for tree adjoining grammars.

Moot, R. (2008), `Lambek Grammars, Tree Adjoining Grammars and Hyperedge Replacement Grammars', Presentation at TAG+2008, The Ninth International Conference on Tree Adjoining Grammars and Related Formalisms, 7-8 June 2008, Tübingen (Slides ,Proceedings Paper).
50 YEARS OF THE SYNTACTIC CALCULUS, CHIETI
To celebrate the 50th anniversary of Lambek's `On the Calculus of Syntactic Types', Claudia Casadia organized a workshop in honour of Lambek in Chieti/Pescara. Several researchers were invited to present recent developments related to the Syntactic Calculus. I presented a longer version of my TAG+ talk, focussing more on Lambek grammars and the implications of my result for parsing, illustrated by several examples.

Moot, R. (2008), `Lambek Grammars and Hyperedge Replacement Grammars', invited talk at Fifty Years of the Syntactic Calculus, 10-11 July 2008, Chieti (Slides).

Richard.Moot@labri.fr Last modified: Fri Mar 18 01:27:33 CET 2011