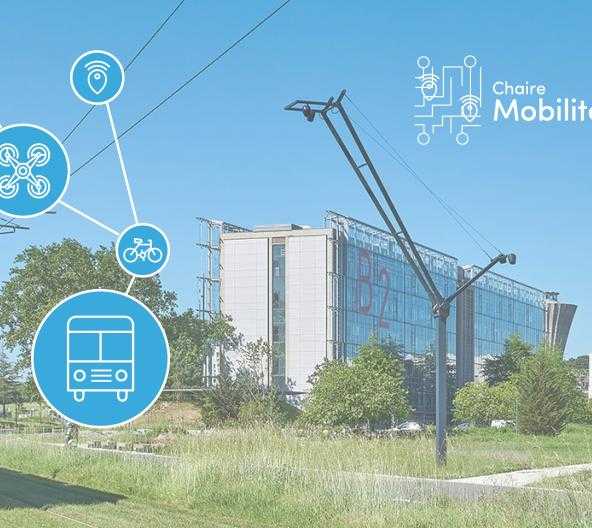 (Cyber) security and safety of connected mobility" day
The Chair Mobility and Intelligent Transport organizes the day "(Cyber) security and safety of connected mobilities" - Tuesday, May 10th at 11am (Enseirb-Matmeca - Bx-INP)
Connected mobility services have become essential tools for improving travel modes: optimizing traffic management, improving the traveler experience, sharing mobility, etc.
Increased risks in terms of cybersecurity, but also the safety of transport users, are all subjects of concern for mobility players.

In this context, the partners of the Mobility & Intelligent Transport Chair are organizing a day dedicated to the "(Cyber)security and safety of connected mobility" on Tuesday, May 10 at ENSEIRB-MATMECA - Bordeaux INP. It will also be an opportunity to honor the 3 new sponsors who are joining the Chair's collective: Aximum, CESI and M-WHEEL.
PRE-PROGRAM :
- 10:45 am: Welcome of the participants
- 11h00-12h30: Presentation of the Chair's progress and welcome of the 3 new sponsors
- 12h30-14h : Cocktail at the engineer space and demo / poster session
- 14h-16h00 : Workshop - (Cyber)security and safety of connected mobilities (in collaboration with TOPOS/Digital Aquitaine and the Cyber-Resilience of Digital Infrastructures Chair)
Access on registration, here.
To know more about the chair, here.