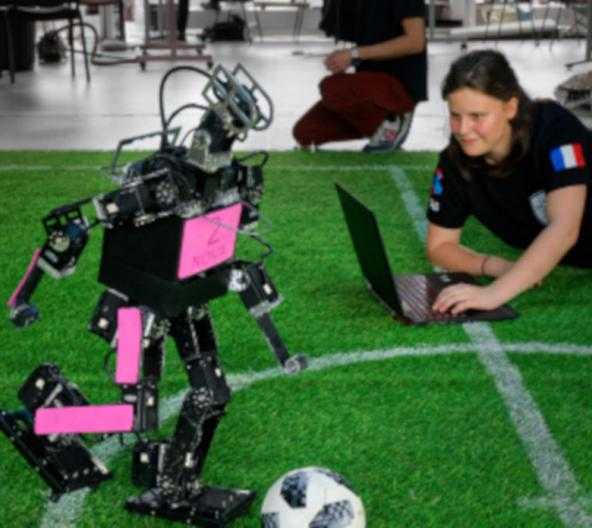 Postponement of the Robocup to 2023
Because of the health situation, the Robocup 2020, which was due to take place in Bordeaux, was postponed until June 2023.
The 2021 edition will only be held in 100% virtual format before the 2022 edition, scheduled in Thailand.
With her triple world championship title (2016, 2017 and 2018), Rhoban has once again earned a new star in 2019... in the KidSize® humanoid robot category.