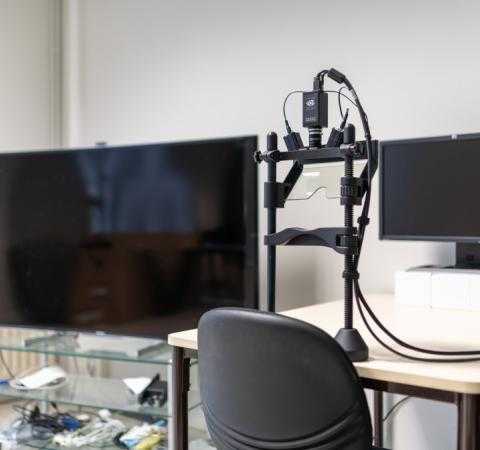 Image and Sound
Department leader : Fabien Baldacci
Co-department leader : Aurélie Bugeau
The I&S department conducts research in acquisition, processing, analysis, modeling, synthesis and interaction of audiovisual media. It works on the entire acquisition chain from data collection to information extraction or restitution of digital data with the user at the center of the chain. The spectrum of manipulated data is very wide: 2D and 3D images, video, speech, music, 3D data, EEG, pysiological data, etc. The different steps of the processing chain integrate modeling phases for analysis or synthesis. The targeted application domains are: health, medical, education, gaming, etc.
Department Themes :
we design acquisition systems and 3D modeling and visualization tools to facilitate the interaction between the real and virtual worlds.
The research of the TAD team focuses on all aspects of Data Processing and Analysis without distinction on the type (image, sound and video). Our research topics range from low-level pre-processing (filtering, reconstruction, etc.) to high-level content analysis (object detection, knowledge extraction, study of musical expressiveness, etc.). An important part of the members of this team are naturally part of the transverse axis of the LaBRI around Artificial Intelligence.